Find the right mentor & learn through curiosity
2nd Masterclass, 2021, Leuven
The Training section offers information on MICROB-PREDICT training and education activities for early career researchers interested in any of the scientific fields of MICROB-PREDICT.
Educational material for download
MICROB-PREDICT Poster Session
General Assembly Meeting, October 2021, Leuven/Belgium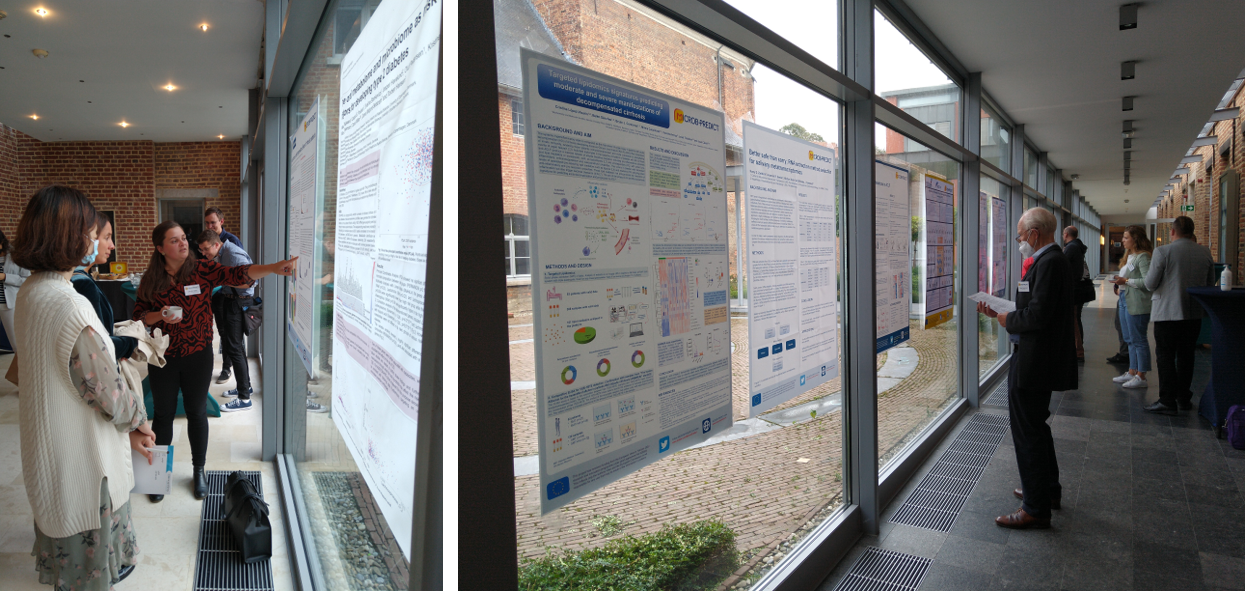 MICROB-PREDICT Poster Award
Congratulations to Marisa Metzger (EMBL) for winning the first prize of the MICROB-PREDICT Poster Award 2021.
We also would like to congratulate our other winners: Lore Van Espen, KU Leuven (2nd prize) and Manolo Laiola, INRAE – MetaGenoPolis (3rd prize).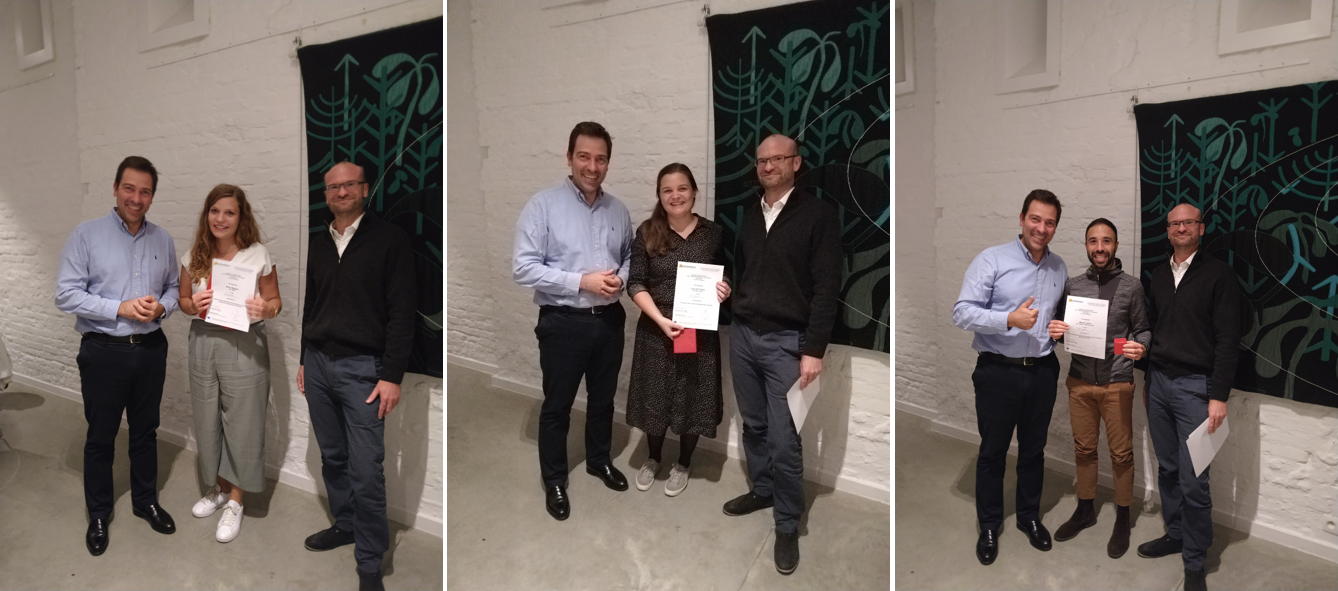 Prof. Dr. Jonel Trebicka (MICROB-PREDICT Coordinator) and Dr Benjamin Lelouvier (Chair of the MICROB-PREDICT Impact Board) with the lucky winners (from left to right: Marisa Metzger, Lore Van Espen, Manolo Laiola).