Find the right mentor & learn through curiosity
Poster Award, 2023, Budapest
MICROB-PREDICT Poster Award
General Assembly Meeting, January 2023, Budapest/Hungary
Congratulations to Dávid Tornai (University of Debrecen) for winning the first prize of the MICROB-PREDICT Poster Award 2023.
We also would like to congratulate our other winners: Lili Meoli, KCL (2nd prize) and Giulio Rosati, ICN2 (3rd prize).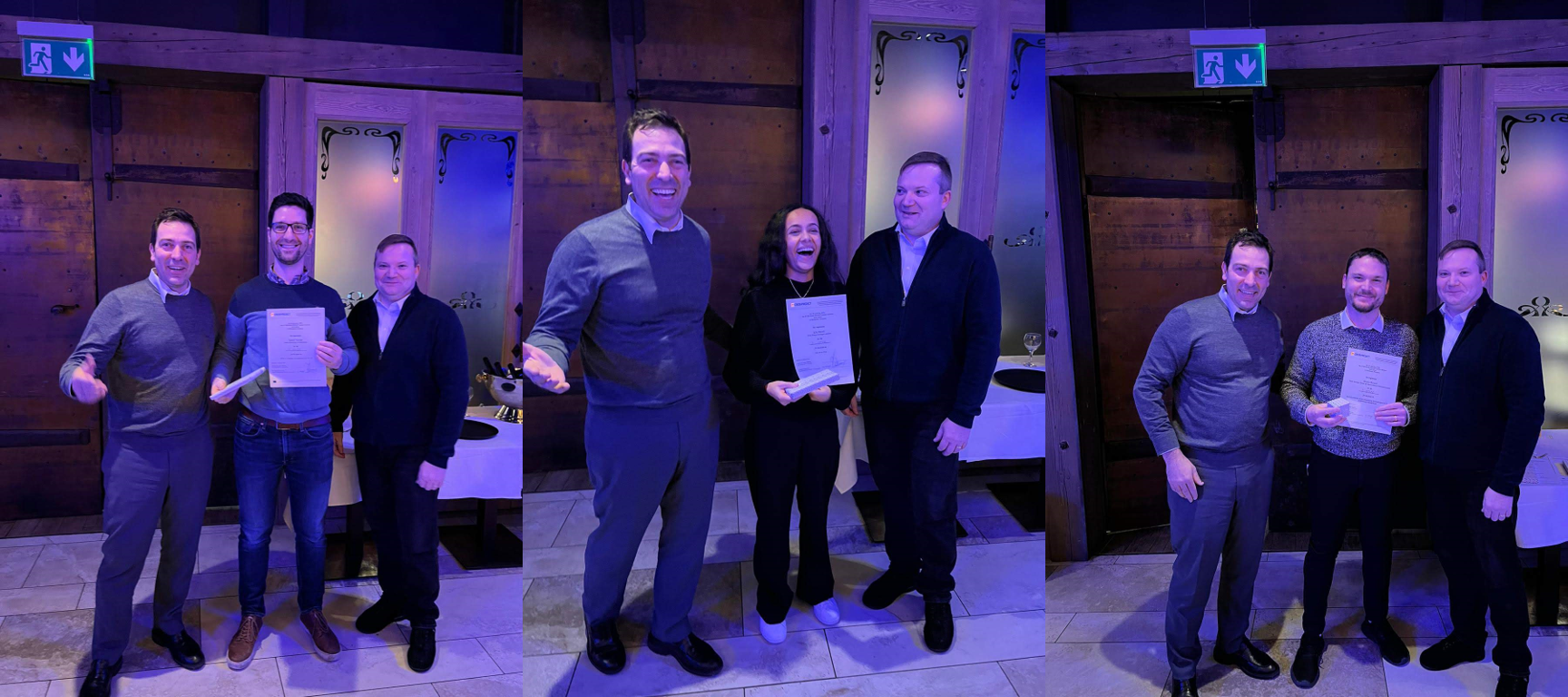 Prof. Dr. Jonel Trebicka (MICROB-PREDICT Coordinator) and Marko Korenjak (MICROB-PREDICT Impact Board) with the lucky winners (from left to right: Dávid Tornai, Lili Meoli, Giulio Rosati).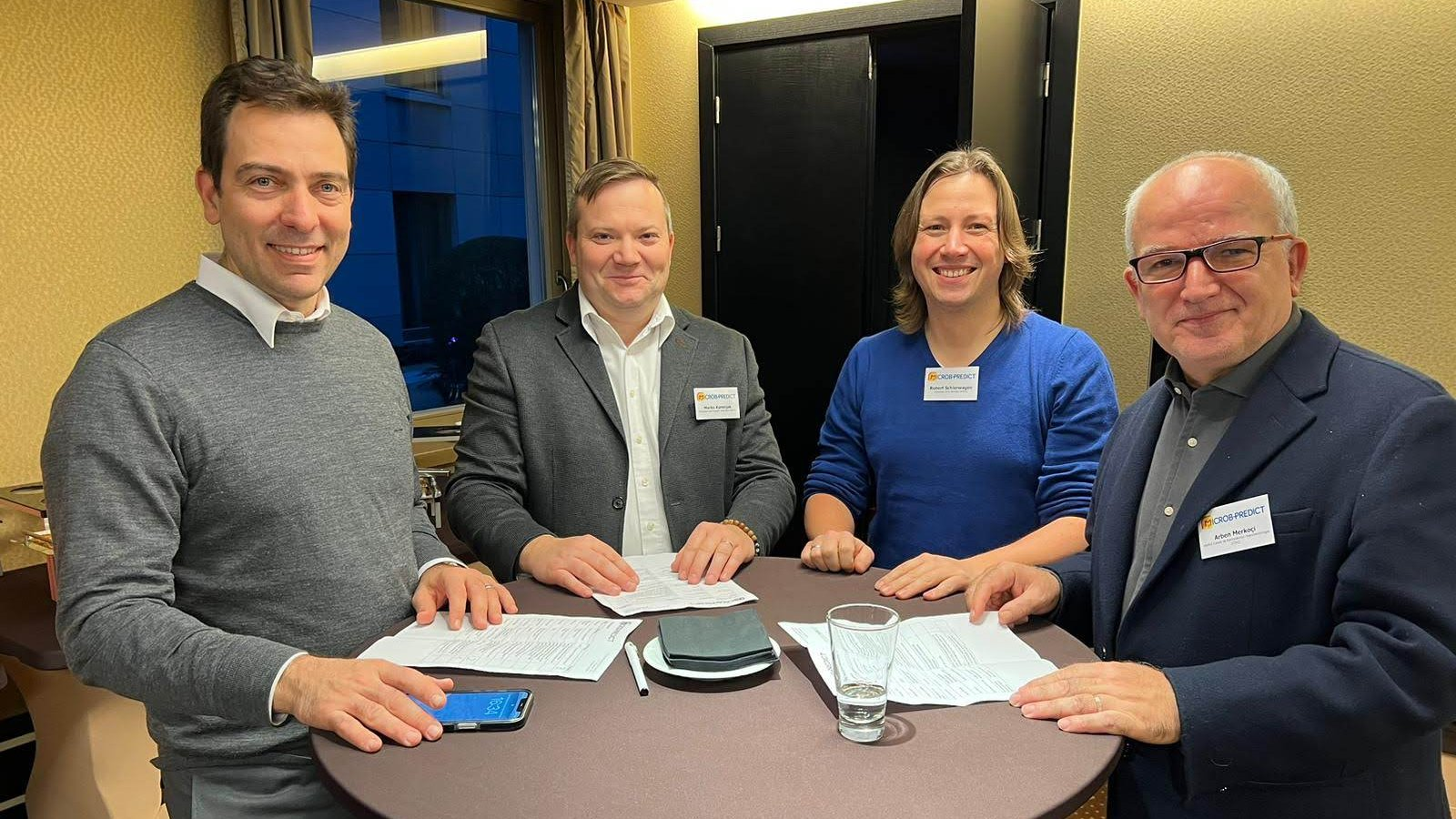 The winning poster were selected by the Impact Board members (from left to right: Jonel Trebicka, Marko Korenjak, Robert Schierwagen, Arben Merkoçi).