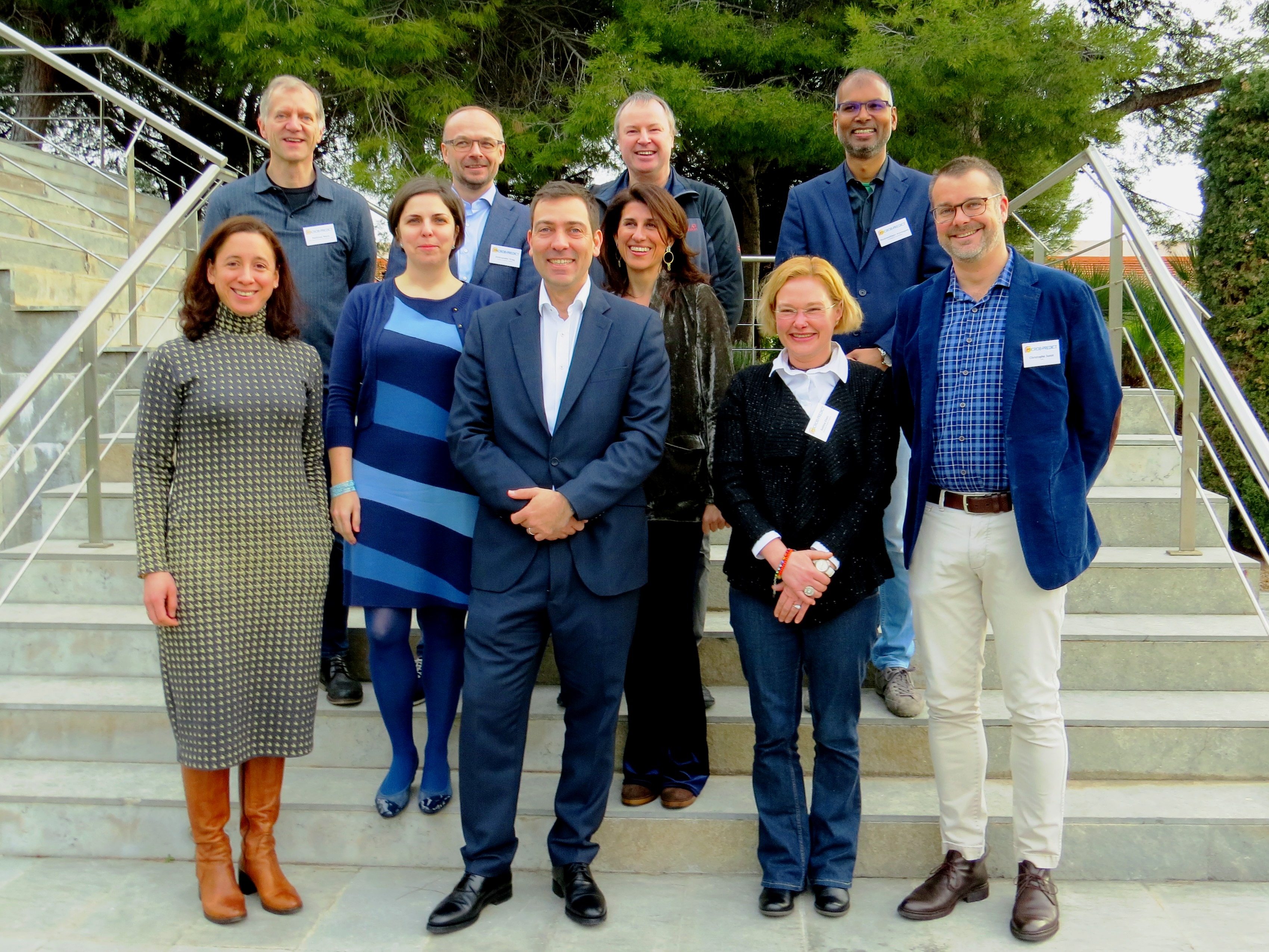 The leaders of MICROB-PREDICT's 11 work packages, including research (WP1-7), ethics (WP8 and WP11), communication, training & exploitation (WP9), and project management (WP10).
Work Packages
MICROB-PREDICT consists of seven different scientific work packages (WPs) which interact with each other, two ethics WPs, the WP for communication, training & exploitation, and the project management WP. Briefly, characterization and harmonization of clinical cohorts with already existing data and samples yet to be analysed build WP1. The de novo analysis of the samples including microbiota and host multi-omics (WP2, WP3) will deliver deep and holistic insight into the microbiome composition, functionalities and microbiome-host interaction. These data together with the knowledge generated in WP6, using in vitro and in vivo models, will form the basis for better understanding of the microbiome functionalities and microbiome-host interaction and will deliver rationales for identification of novel targets and development of novel treatments.
The data generated in WP2 and WP3, together with previously existing data harmonized in WP1, represent the key substance of WP4, which will integrate and model the de novo generated data to identify biomarkers or signatures, which will be validated in silico by the existing data. The next level of validation will consist of samples from independent patients and cohorts, which will then be performed using cheaper and easy-to-use methods, as well as novel cost-effective nanobiosensors in preparation for the up-scaling of these tools in clinical studies (WP5).
WP7 will perform the first clinical trial using a personalized medicine approach for the treatment response in human cirrhosis. WP11 is responsible for strict compliance with ethics guidelines. Health ethics and economics (WP8) will answer questions arising from the use of personalized medicine in these vulnerable patients and elaborate the improvement of the societal and health care burden of the disease. Having on board the stakeholders representing patients, industry and academia, the dissemination activities (WP9) will start early in the project and will cover social media approaches at a layperson's level all the way to the clinical and scientific guideline improvements at scientific community levels.
All activities will be overseen by WP10 (management).